Real. Fresh. Chicago Style Pizza

From Our Kitchen to Your Door: Discover Our Carry-Out, Delivery, and Catering Options
Something for Everyone: Pizza, Salads, Dinners, and Sandwiches
Taste the Tradition: Serving Award-Winning Hand-Made Chicago Pizza Since 1986
Welcome to our Family-Owned
Welcome to Doreen's Pizzeria, where we offer mouthwatering pizza options for delivery, carry-out, and catering services. Established in 1986, our first restaurant in the Hegewisch neighborhood on the south side of Chicago has been serving up delicious pizza for over 35 years. Due to our success, we have expanded our reach and are now proud to offer our food to customers in Dyer, IN, at our second location.
At Doreen's Pizzeria, we take pride in serving high-quality pizza made with the freshest ingredients. Whether you prefer classic toppings like pepperoni and sausage or more unique flavors like BBQ chicken or veggie, we have something for everyone. But our pizza isn't the only thing that sets us apart; we also offer a wide variety of other delicious food options like sandwiches, salads, and pasta dishes.
Our commitment to customer satisfaction is evident in everything we do. From our friendly staff to our prompt delivery and carry-out services, we strive to make every dining experience a memorable one. We also offer catering services for all types of events, from corporate meetings to family gatherings.
So why choose Doreen's Pizzeria? Not only do we have a long-standing history of providing quality pizza, but we also prioritize customer satisfaction and convenience. With two locations to serve you and a wide range of food options, we are your go-to destination for pizza and more.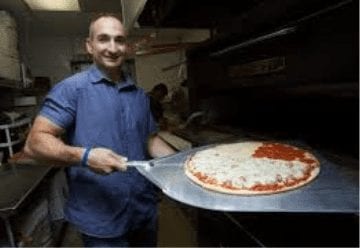 What Sets Doreen's Pizzeria Apart from Other Pizza Restaurants
At Doreen's Pizzeria, we take pride in offering healthy and delicious food options for our customers. Here are some of the ways we prioritize health and wellness:
Our pizzas use only premium low-fat mozzarella cheese, with no cheap imitation cheese.
Our pizzas are low in cholesterol, making them a great choice for those concerned with heart health.
Our pizza sauce is made fresh (not from concentrate), with no chemicals or preservatives, and is low in acidity.
Doreen's fried foods are cooked in 0 grams of trans-fat oil, ensuring a healthier option for those who love fried foods.
Our hot dogs, hamburgers, and polish meats are 100% all beef, and our meats are charcoal-grilled instead of flat-grilled, resulting in less fat.
We place a keen focus on having healthy food options for customers concerned with high blood pressure, cholesterol, heart disease, or weight control.
At Doreen's Pizzeria, we also believe in giving back to our community. We support local schools, sports teams, Boy Scouts of America, churches, and towns whenever possible.
We believe that healthy food can also be delicious and satisfying. That's why we take great care in selecting the best ingredients and cooking methods to create food that not only tastes great but also nourishes your body. Whether you're looking for a tasty pizza or a healthy salad, we have something for everyone at Doreen's Pizzeria.
Check Out Our Menu Highlights
Pizza
Real Chicago Style Pizza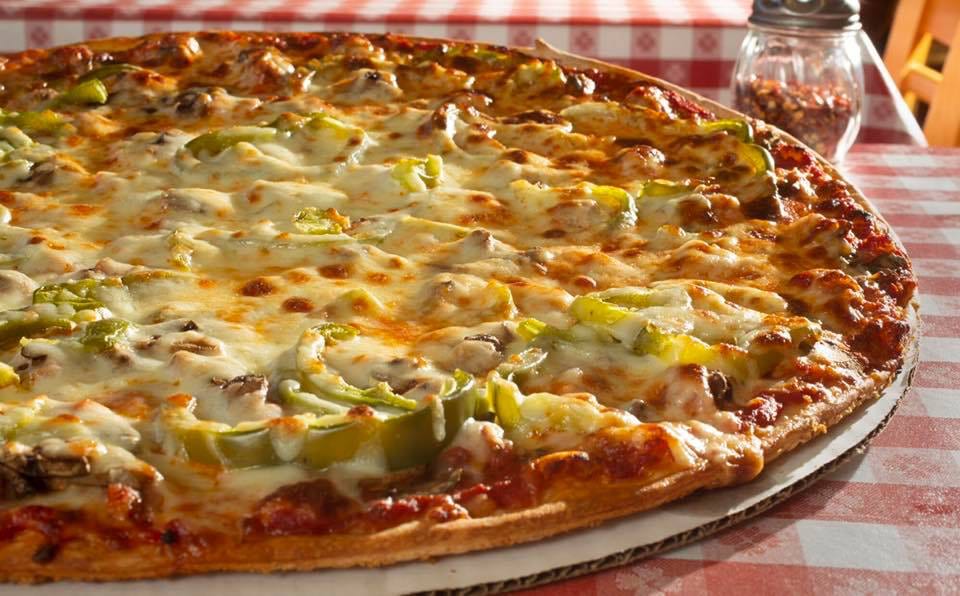 Sandwiches
We love our Gyro Sandwich. Check out the rest of our sandwiches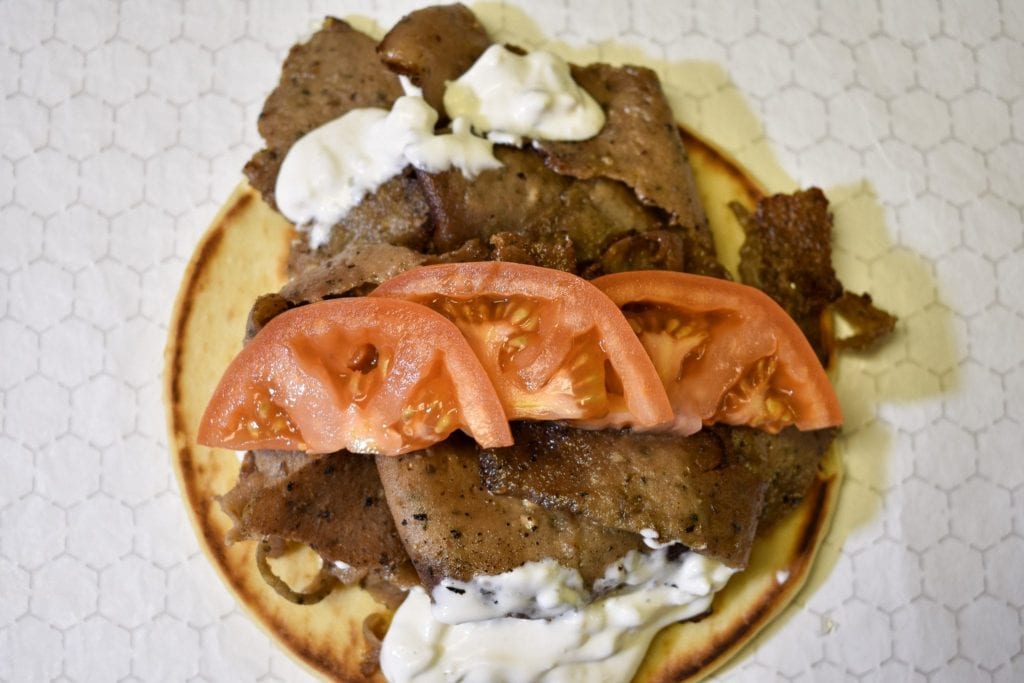 Healthy Options
We do believe that pizza can be part of a healthy diet!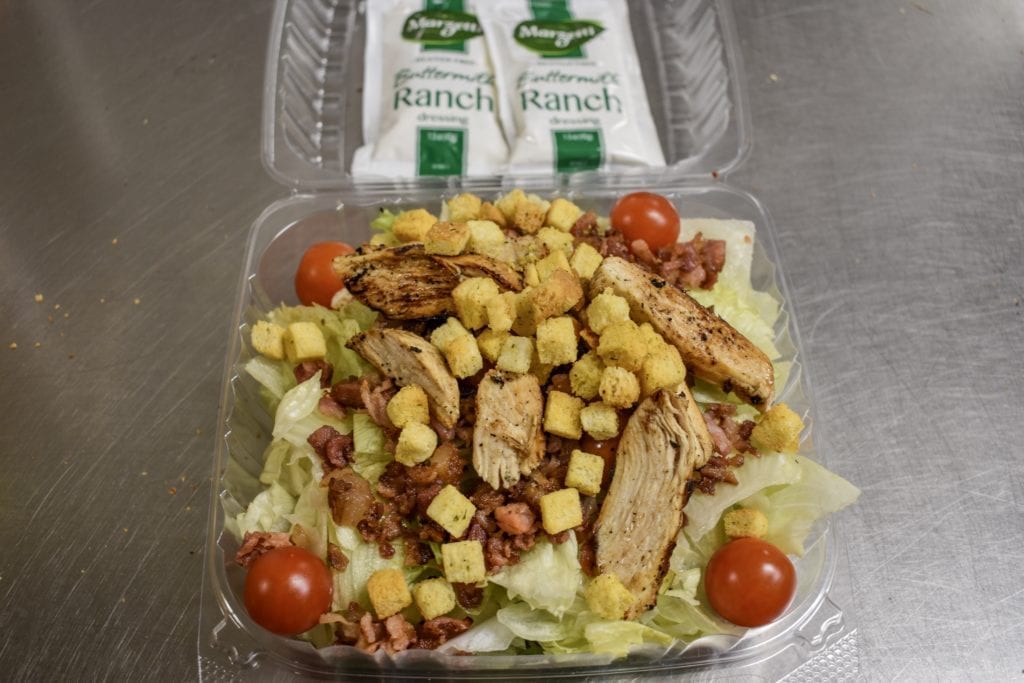 Appetizers
Feeling snacky? Doreen's Pizzeria has you covered with our delicious appetizers!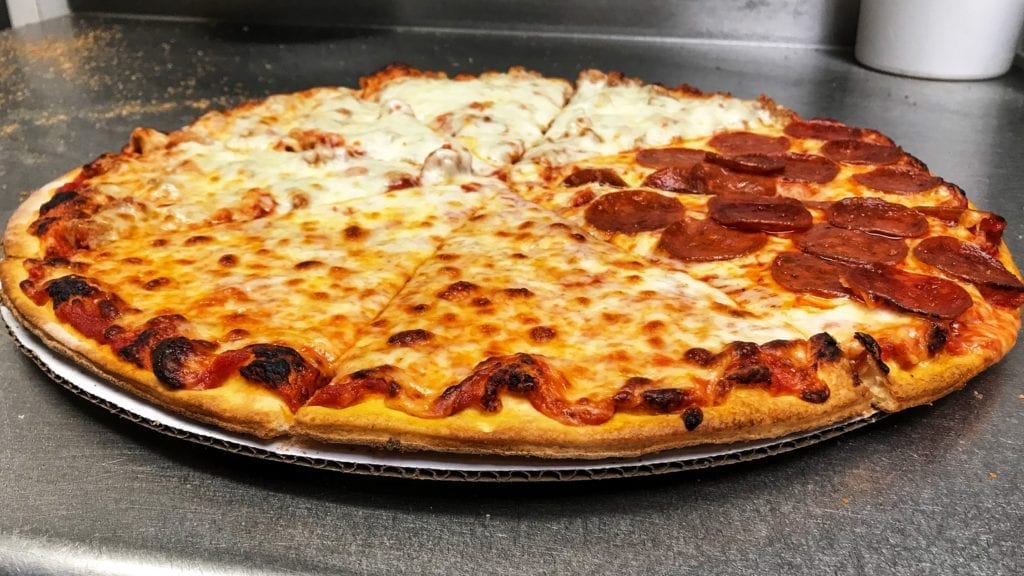 Check out our review platforms
Thank You For Stopping By!
Thank you for visiting Doreen's Pizzeria, where we've been serving award-winning, hand-made Chicago pizza since 1986. Our commitment to quality and tradition is evident in every pizza, salad, dinner, and sandwich we make. We use only the freshest ingredients and prepare each meal with care to ensure that every bite is delicious.
In addition to our famous pizza, we also offer a variety of other menu items, including salads, dinners, sandwiches, and more. And with our convenient carry-out, delivery, and catering options, you can enjoy our food whenever and wherever you want.
At Doreen's Pizzeria, we're more than just a pizza restaurant. We're a part of the community, and we're proud to support local schools, sports teams, Boy Scouts, churches, and towns whenever possible.
We invite you to come and experience the best of authentic Chicago pizza at Doreen's Pizzeria. Thank you for your support, and we look forward to serving you soon!